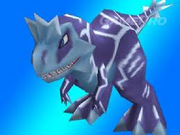 | LP | 440 |
| --- | --- |
| Attack | 70 |
| Defense | 36 |
| Accuracy | 48 |
| Speed | 14 |
| Skill name | Attack power | FP cost | Effect |
| --- | --- | --- | --- |
| Cold Shout | 84 | 50 | Excite 100% |
| Cryo Combo | 104 | 120 | --- |
| Cryo Toxin | 0 | 200 | Super Poison 100% |
| Frozen Pulse | Team skill | 330 | Super Poison 60% |
| Support effects (own AZ) | |
| --- | --- |
| Attack | --- |
| Defense | +30% |
| Accuracy | +30% |
| Speed | --- |
Strategies
For more info on Cryo click Here If you battle Rosie in fossil fighters, a good team to use is cryo,guan and another vivosaur.(as long as it has good support effects)The guan increases cryo's attack so you can beat Rosie quickly.
Feel free to add!
Ad blocker interference detected!
Wikia is a free-to-use site that makes money from advertising. We have a modified experience for viewers using ad blockers

Wikia is not accessible if you've made further modifications. Remove the custom ad blocker rule(s) and the page will load as expected.